Andrii :
Хотел бы рассказать вам про то ощущение что я получил от посещения данного вестеваля который находился в городе Кюстендил.
Так начиналось моё путешествие, прекрасное настроение и хороший настрой в предкушении чему-то новому..
Фестиваль состоял с трёх дней и каждый день разные мероприятия и разные стили музыки, для разных категорий общества, все было волшебно, чтобы каждый человек которых находился там, ощущал себя на одном дыхании с другими людьми не зависимо от возраста, цедь была такова, чтобы все слидись воедину и ощутили магию этого события.
Я посетил двух исполниетей которые меня очень поразили своему отношению к своему творчеству, в нем ощущалось все.. Слезы, радость, страсть, духовенство, миролюбие, познание. и открытость к тому, чем мы все так дорожим, так это природа и её сила в разных измиениях нашего с вами понятия..
Первый концерт – Theodosii и Ivan Shapov (Infusion)
Второй концерт – Kottarashky & The Rain Dogs
Все они дарили своей музыкой уют и любовь, люди искренне наслаждались этим действием, каждый по-разному, но в целом все были участники этого фестиваля, ведь по мимо музыки, там было очень красиво,истинская красота Болгарии, а эта музыка была дополнением.. Просто это была целая гармония..
Прекасно все начиналось и так же и закончилось, спасибо всем людям котоые принимали участие в этом, вы действительно делаете огромные дела для вашей пекрасной страны, Болгрария очень красивая и яркая, как и её народ, вместе вы сила. Спасибо за прекрасный опыт в познании вашей музыкальной культуры, и за прекрасные эмоции..
Hello dear ones, it's Marija
This week passed quickly, first with the arrival in Bulgaria and settling in, then visiting a beautiful sustainable estate that is still developing and in which I will be helping during this project and then the super cool festival that gave me a super cool welcome and start of the project.
The estate that I mentioned is called "Blagodat", it is situated in Lisetz mountain, close to Kyustendil. A young family of three people, two dogs and two cats is creating a perma cultural and self sustained environment for them and for everyone else who feels this lifestyle close to their hearts. The property contains raised beds with all kinds of veggie plants, flowers and herbs, many kinds of grafted fruit trees, wild zone, two lakes for gathering rain water, bee zone, old house from natural materials that is being renovated in the same spirit and a caravan as a guest house. This beautiful place was a great host for my on arrival training with a lot of hands on examples.
We had a lovely time meeting each other, sharing and discussing ideas and further projects and collaborations. I learned so much more about permaculture and this type of projects in general and more importantly I realized there is so much more to learn. A whole new field of information and inspiration opened up and I am so grateful for it.  In "Blagodat" they mostly use old Bulgarian seeds for their garden, at least for the local vegetables. They also save their own seeds and reproduce them. Our lovely supervisor also didn't forget to bring some of her own seeds for exchange, so a spontaneous seed exchange happened, as it usually does when people with this kind of mindset gather. We had a workshop for learning how to make a paper bag for the seed by the method of the great Veselin Oreshkov.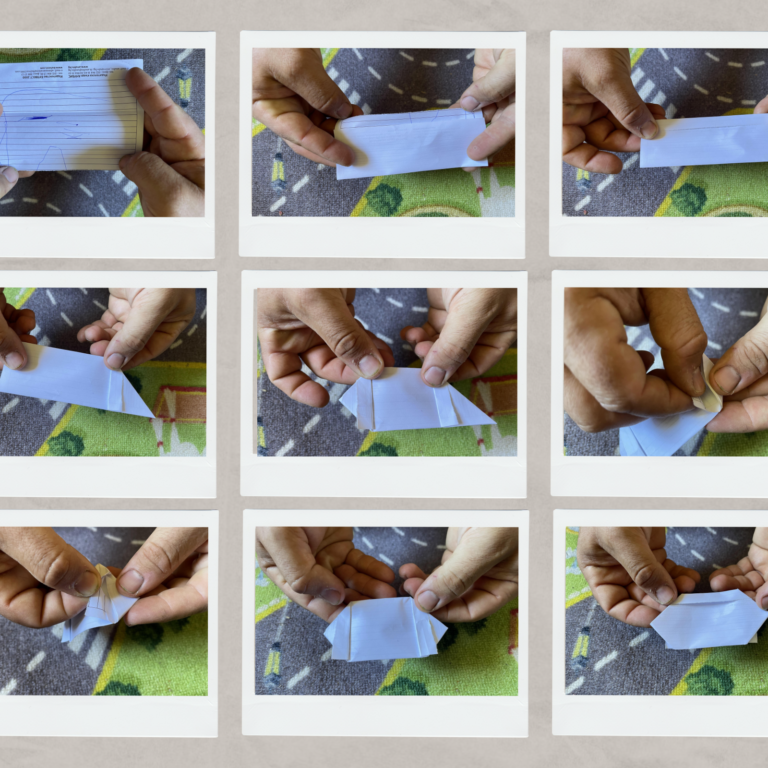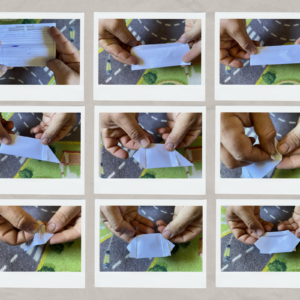 We also visited a festival that is organized in a fortress called "Hisarlaka" in Kyustendil. According to my taste the selection of the musicians was very high class. The world renowned Teodosii Spasov was part of it, Kottarashky, Wickeda and many more. I have to admit some of the performers I never heard of but it didn't stop me from enjoying their fantastic music. Before the concerts started there was also a comedy show. The festival offered much more than musical pleasure. There was also a bazaar for handmade, home made and small businesses products, kids corner with different types of activities and food stalls with delicious food, deserts and beverages.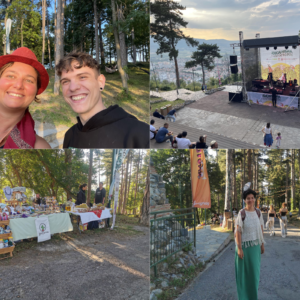 All in all it was an intensive and colorful week. I am really looking forward to settle in and start the work in the garden and be more in touch with nature.
Bellow I am posting a video with my short introduction.