Hello, hello! I think we can officially say that spring has arrived! In Bulgaria, we believe that storks and swallows are messengers of spring and both these birds came back, ready to start building their nests and getting ready for the mating season.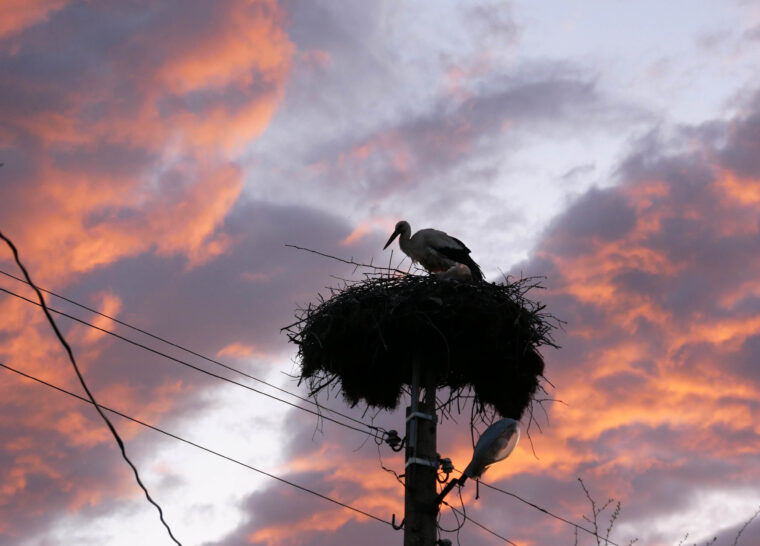 Picture 1. Storks` nest opposite our house in the countryside
After our mini trip to Orcevo last weekend in Sofia, we started focusing on developing and exercising my skills in project writing and project proposals.  I must admit that I did not feel prepared to start a project on my own, but luckily, I got an invitation to represent Green School Village in the training course: ''Networking for sustainability and a green youth'' and I could do it in my own free time. The training was conducted by Ecovillagio Torri Superriore with the support of Global Ecovillage Network (GEN), organizations which I have only dreamt of working and collaborating with. This was a great opportunity for me to network and get ideas and inspiration from people, extremely knowledgeable and active in the fields of eco-living and sustainability. During the training, I gained new skills in the creation and implementation of youth projects in the international network of Erasmus +, specifically in the field of training and exchange of environmentally friendly practices and initiatives. I believe that this training combined with the time spent on working and writing the project will be extremely beneficial for me in the future, as it will improve my chances for employability in the field of youth work and youth development. Another reason for attending is because I believe that young people should be given access to education and training programs. Youth projects (like the one I am participating in) are beneficial for immigrants or people struggling economically, as they are unable to combine training with education due to a lack of time or opportunities. Successful projects also set a good example to other NGOs or organizations wishing to create a project of their own.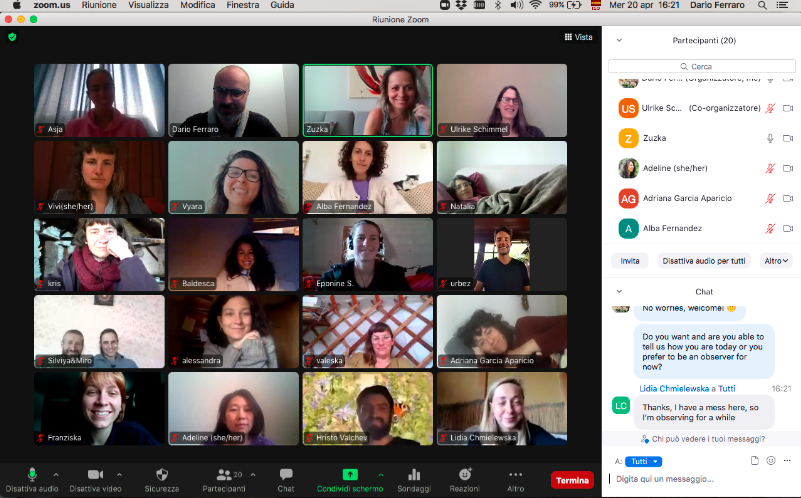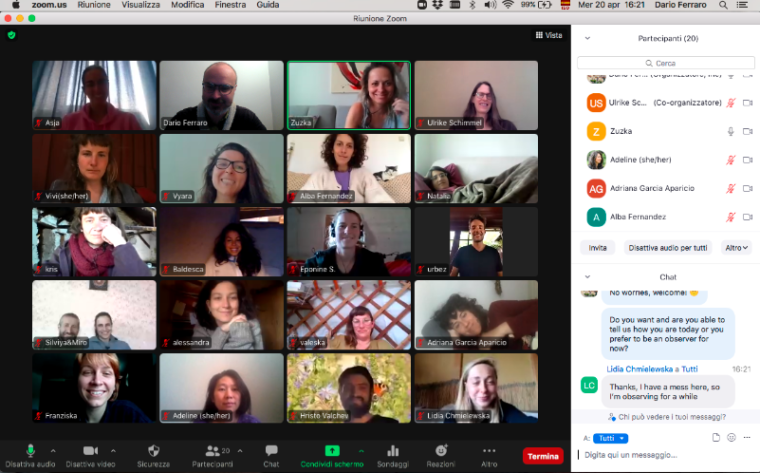 Picture 2. ''Networking for sustainability and a green youth' training- Picture of the participants
Not only did I network with people from Europe, but I also had the chance to meet (virtually) Miro and Silviya from the Community Centre in Vetrensi village. They happen to be living in the North of Bulgaria, and hopefully we will be able to meet with them very soon! Miro, by the way, is also a member of the Bulgarian Permaculture Association. Another very interesting person that I had the opportunity to meet, but unfortunately did not have the chance to talk to too much, was Hristo (or Herbalisto, as he mentioned that friends call him) from an organization called Naturalistichno, a very interesting organization focused on sustainability and promoting good practices.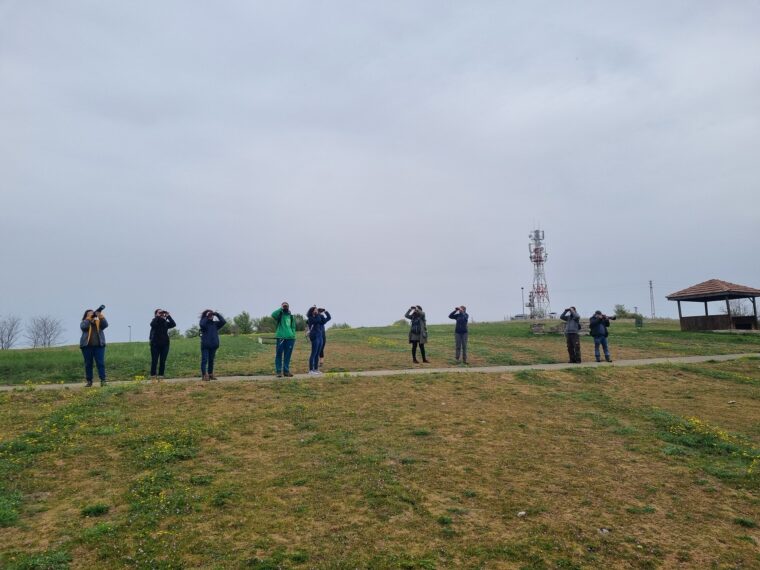 Picture 3. I accidentally met Silviya (from Community Centre Progres 1903) on a birdwatching trip this weekend 🙂 We both happen to be bird lovers. 
This week one of our permaculture videos became more accessible to our Bulgarian viewers 😊 I am really happy to represent to you the video about the permaculture design system in Britain, whose subtitles I translated from English to Bulgarian. You can watch the video below:
On this note, another great thing happened this week- Bulgaria became a stop on the tour of one of the most famous soil activists, Sadhguru, from the Save Soil movement. The movement is trying to address the soil crisis, by bringing people together from around the world to stand up for soil health. In March, Sadhguru undertook a 100-day motorcycle Journey from the United Kingdom to India aiming to bring together experts, global leaders, and citizens from around the world to raise awareness about soil health. You can watch the video from the event in Sofia here:
This week I was also working on translating a children's book called "Friends in the garden", it is an exciting project I started along with the graphic designer and our mentor Pol. I look forward to continuing this project in the following weeks and learning more about graphic design.
The Easter holidays started on Thursday for us, so I headed home to Pleven to see my friends and family 🙂 I am blessed that at the age of (almost) thirty I still have two sets of grandparents. Two of them live in the town of Pleven and, during the summer, in a nearby small villa. The villa was built by my great-grandfather and my family has had the land since the 1950s.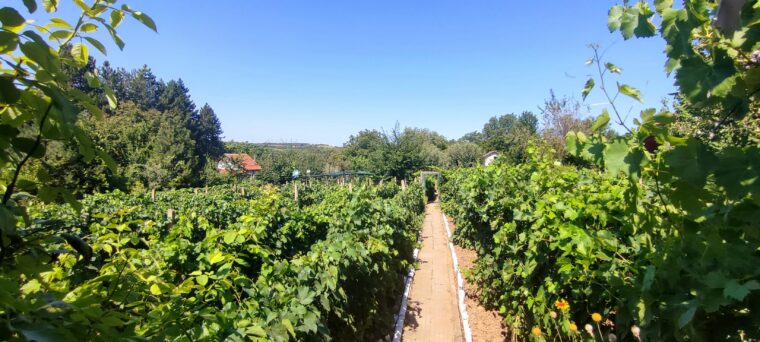 Picture 4. The family vineyard, the picture was taken in 2019
All family members feel deeply connected to this place and winemaking has been a tradition for generations. Here, my grandparents also have a small vegetable and herb garden, and a few fruit trees. Unfortunately, they have to limit their vegetable production because water is very scarce and the soil is also very rich in clay. Another thing very specific for these latitudes is the strong sun. There are days when the temperature is above 45C.
When my great-grandfather was building the house, he put an underground water tank to store rainwater. The house is not connected to the main water system, so all water must be brought from the nearby town (about 10km away), and my grandparents (and guests) must be very efficient with their water usage. Recently, they put a green net above the vegetable garden to create a shaded area, to prevent the vegetables from ''burning''. Since I came back from my travels, I have identified a couple of problems and I am trying to gently influence them to change their ways, but change for them, at this age, is something scary and almost unacceptable.
For years they have been making vegetable seedlings, they start the year with tomato and cucumber first. The seeds are store-bought, but the soil is a mix of soil from the vineyard and potting mix. This year they decided to have 2 varieties of tomatoes: Gardeners` delight and Beef Heart, and the cucumbers are a national variety called Krokodilka, (Крокодилка).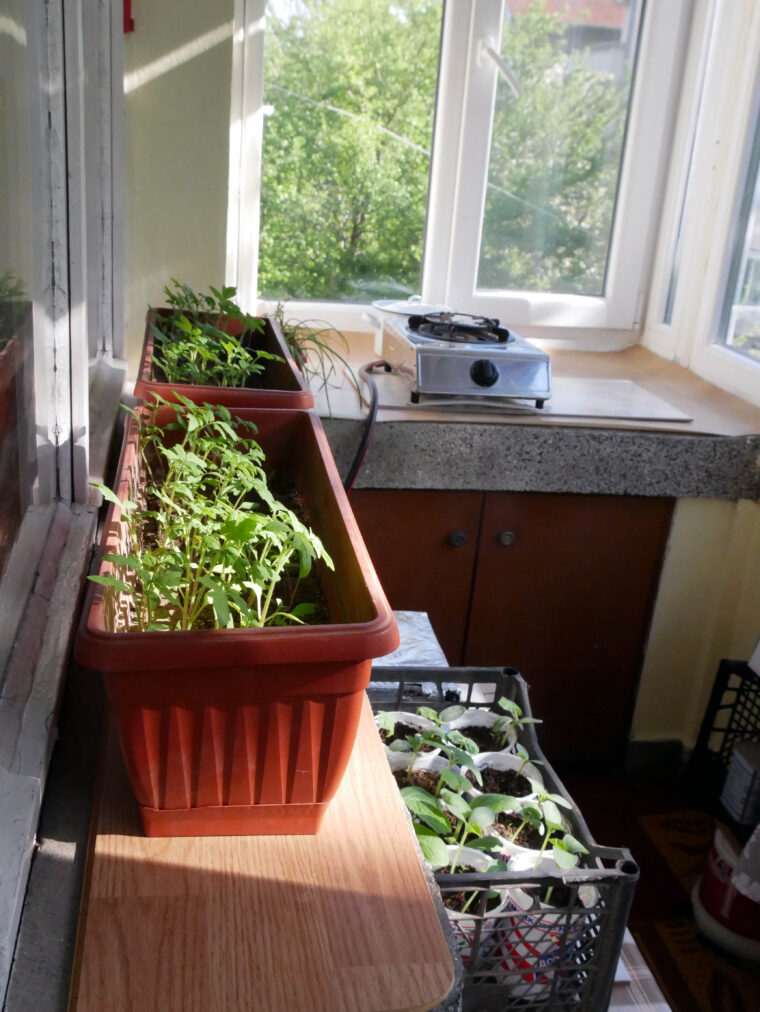 Picture  5. Using the balcony as a greenhouse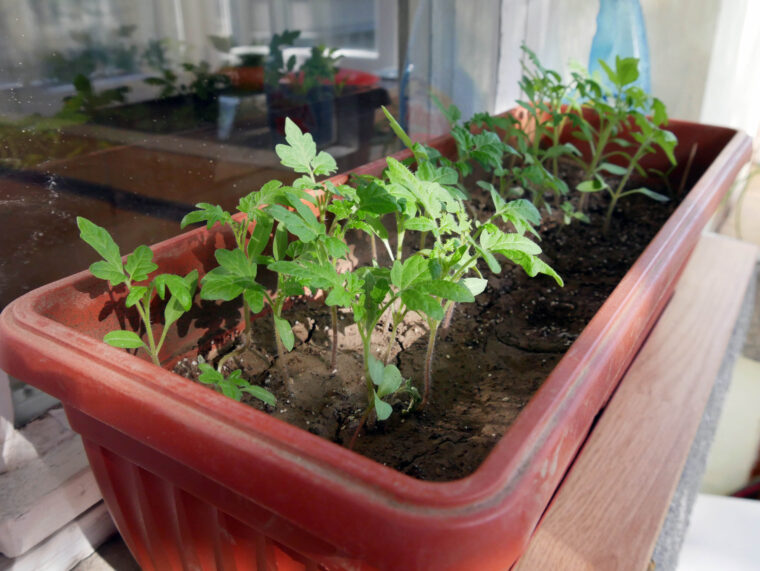 Picture 6. Tomato seedling, which in two weeks will be repotted into a slightly bigger pot
I visited my grandparents not only to take pictures of their tomatoes but also to dye some eggs! Dying and decorating boiled eggs is a tradition in Bulgaria only during the Easter holiday. It is done to celebrate the end of the Easter fasting period, it is also obligatory for the first egg to be dyed red to represent the blood of Christ.
Some people dye eggs with natural dyes like onion skins, red cabbage, and turmeric powder, but we did it with artificial dyes. Actually, I have never seen anyone in my family dying with natural materials, but I am sure back in the day they used to, because artificial dye was not accessible.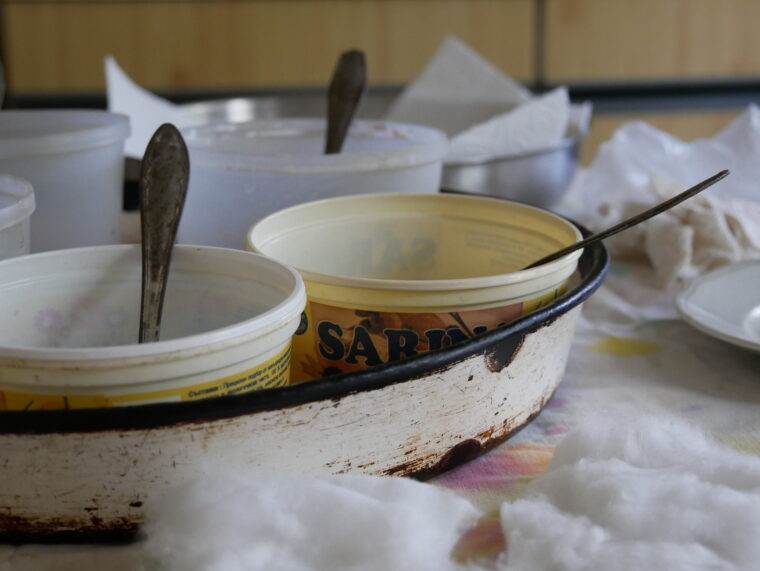 Picture 7. Weapons of choice
I am pretty sure that Bulgarian grandmothers were the first people who came up with the idea of reusing and repurposing things. When I was a little girl, I remember seeing my grandmother washing a plastic bag and reusing it time and time again. The containers in the picture below might seem like normal margarine container, but would you guess what year it was made? See the picture for the right answer 😉 The spoons are from 1967, by the way, older than my father.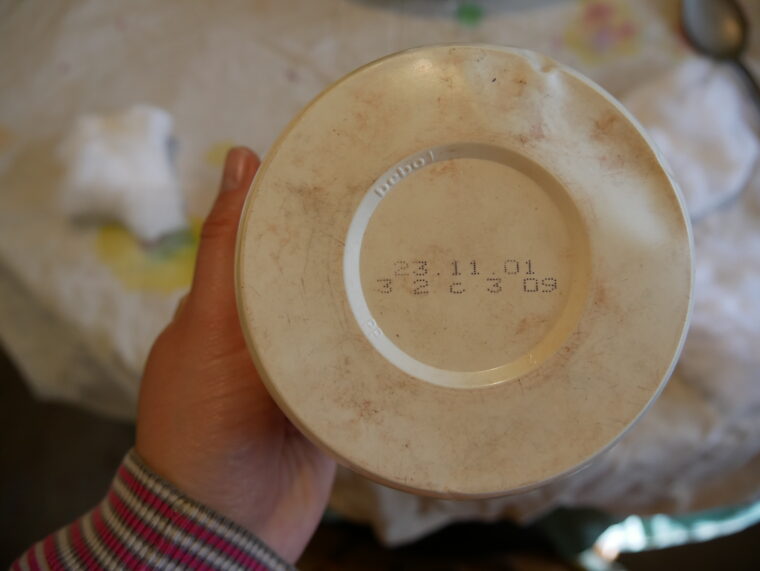 Picture 8. Best before date almost 20 years ago.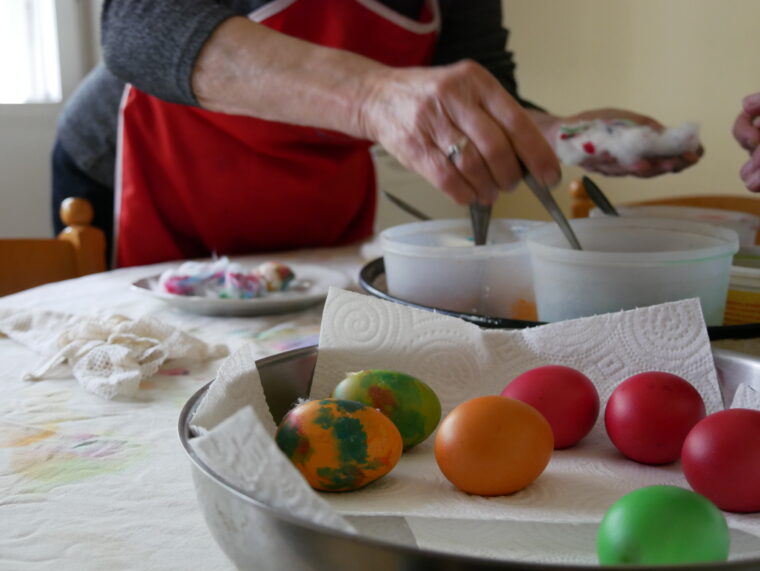 Picture 9. Almost ready.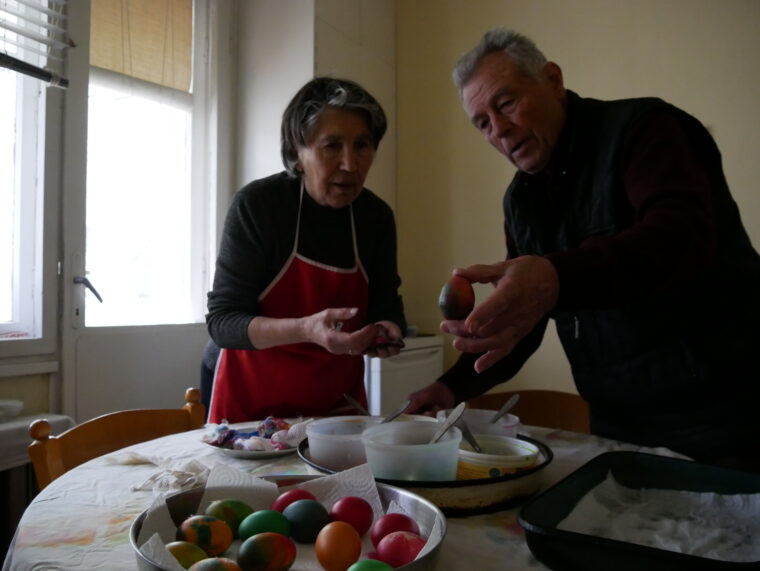 Picture 10. Examining the results.
My other grandparents, from my mother`s side, live in a village close to the Romanian border, located in a plain, where the weather is either too hot or too cold, rarely something in between. The soil is slightly more fertile, but composting and mulching is still a myth.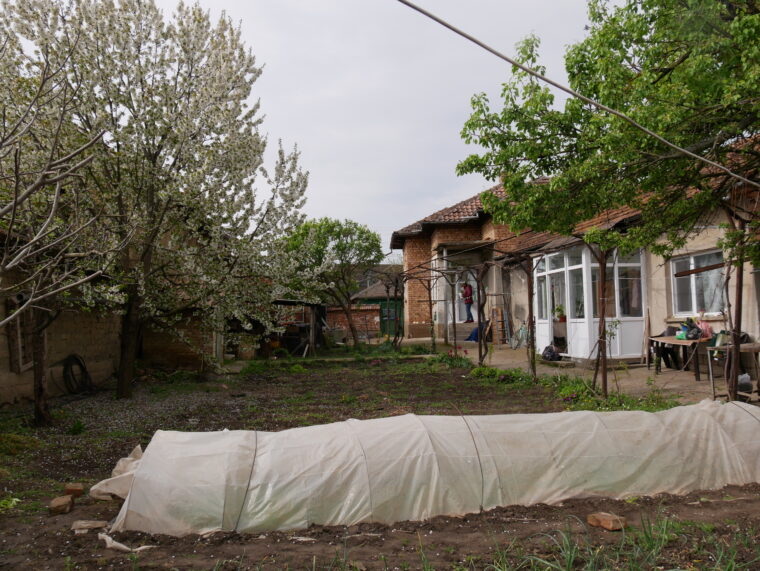 Picture 11. At grandma`s  🙂 
See this tiny plastic tunnel? We started the day by weeding it; tomato, pepper, and cucumber seedlings are in there, growing big. My grandmother directly sows them, then transplants them wherever she wants them to grow. The cucumber is a cornichon variety, the peppers are from a seed she saves every year of long red peppers, and the tomatoes are varieties called Balkan and Gardeners Delight.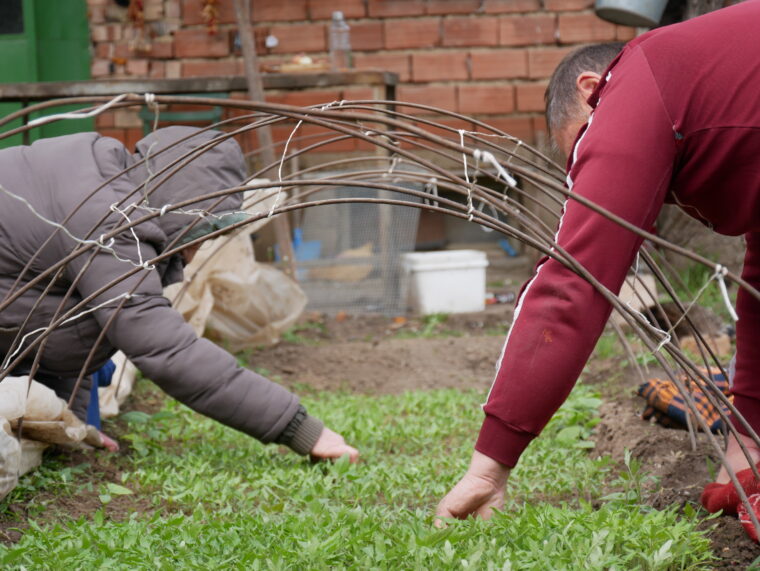 Picture 12. Six hands are better than one when it comes to weeding
My grandmother has a big greenhouse as well, she uses it to grow early tomatoes. At the moment she is growing a variety there called ''Big Beef'', which is a hybrid variety sown in January, transplanted in the greenhouse in March, and will give fruit all throughout September.
Picture 13. the greenhouse is also our cat's favourite place to hang out.
Much like my grandparents from the town, the ones from the village need to be a bit savvy with the water usage. Even though they have a well with underground water, in recent years it rains relatively less and the well dries out at the end of each summer.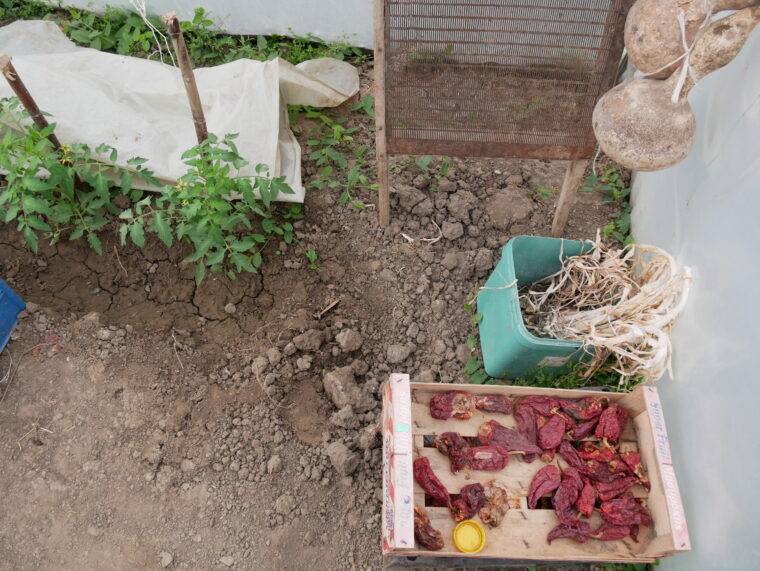 Picture 14. My grandmother is using the greenhouse as a drying space as well
Usually, my grandmother feeds the chickens with the weeds she takes from the garden and fertilises the soil with ash and chicken manure. She also practices crop rotation and saves seeds from some (but not all) vegetables.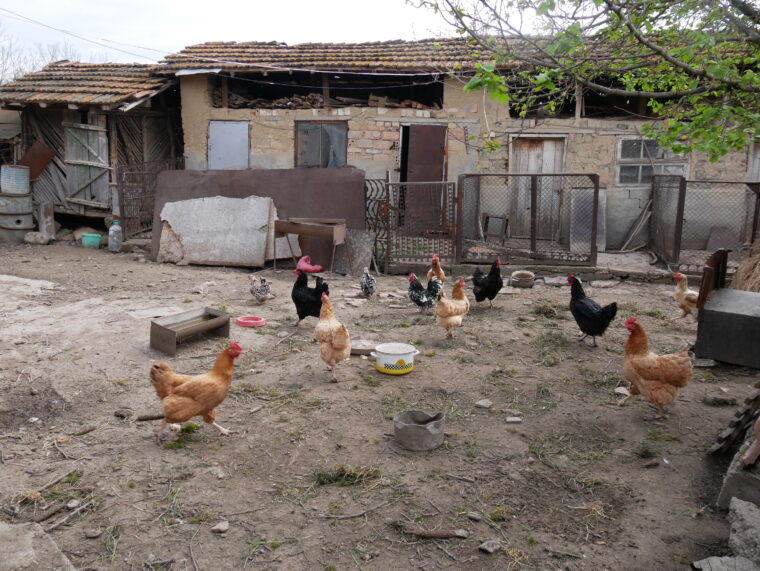 Picture 15. Free-range eggs, anyone?
I love my family, but I don`t always agree with the way they manage their land. I am sure it will be as hard for me to convince them to compost and mulch, as it will be for them to convince me that office work is the best job in the world. We have a saying in Bulgarian that goes by: 'На краставичар краставици не продавай'', which literally translates to: ''don`t sell cucumbers to the cucumber seller'', don`t try to teach somebody who is very experienced.
Better go, there are so many kozunatci to be eaten! Until next time folks!